Over the past few weeks and months, we have dedicated all our energy to enhancing our digital quote function. That's why we are thrilled to present to you our brand new quote function 2.0, which you can also activate right now in the test lab.
The following extensive enhancements are designed to improve your experience and make the entire quoting process even more efficient for you.
Customer-facing enhancements
Mobile-friendly application: Whether you're on the go or comfortably sitting on the couch, our revamped quote function is now optimized for mobile devices.
Order confirmation and document access: Instant order confirmations and access to relevant documents ensure that your customer is always up to date and has all the important information at their fingertips.
Reject quotes with comments: Customers now have the option to reject quotes that don't meet their expectations.
Registration and quote overview: With our new registration feature, your customers can easily sign up for your quote portal and gain immediate access to all quotes. No more tedious searching – your customers stay organized!
Customized quotes to suit your preferences: Once registered, your customers can search for products and request a quote from you. No more compromises, just tailored quotes!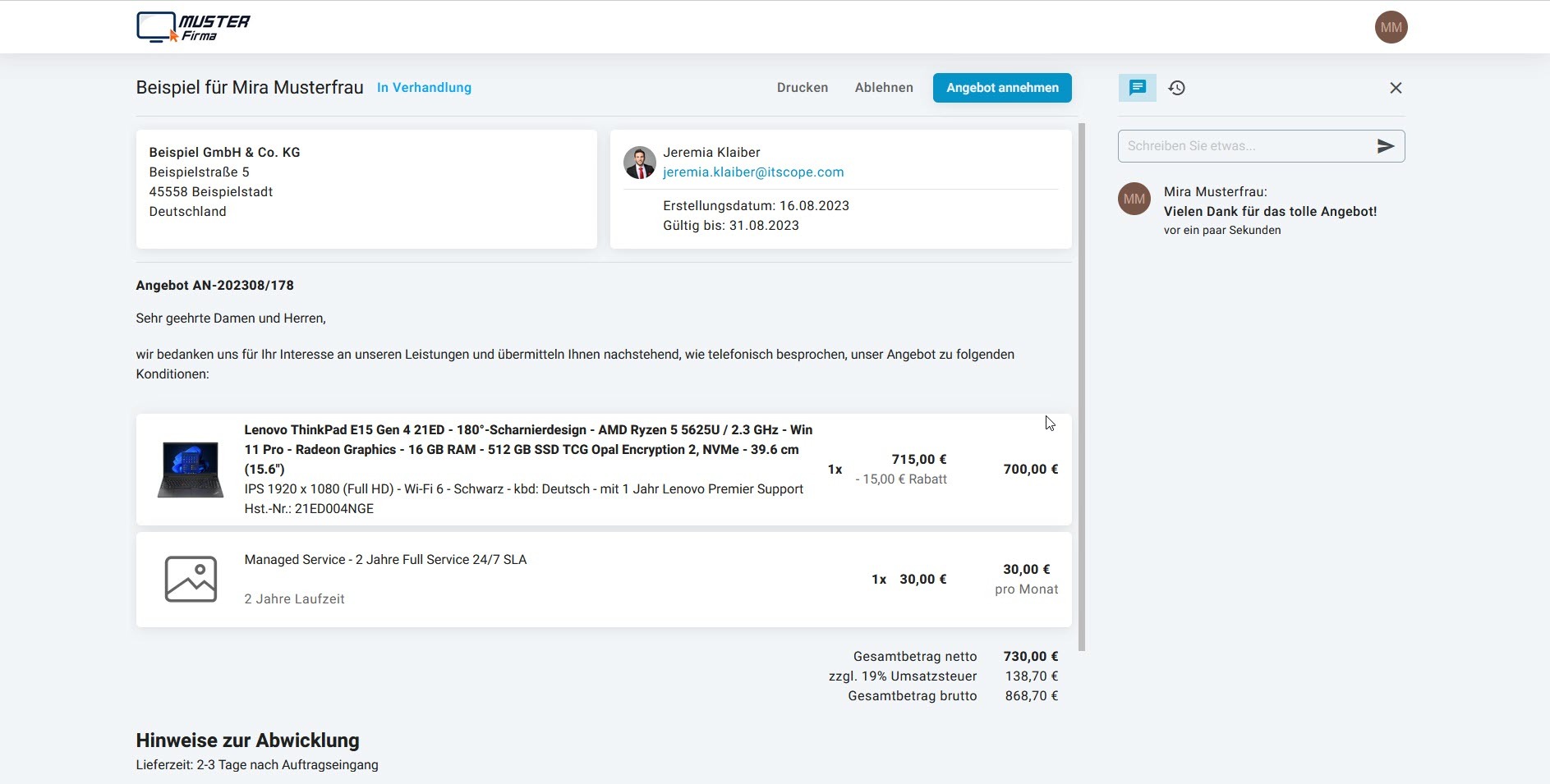 Customer's perspective


Enhancements for you as a quote creator:
Quote portal: You will automatically gain access to a quote portal where you can manage basic settings such as the domain, appearance, and customers. Everything under your control!
Optimized contact selection: Contacts can be quickly and easily created and selected.
Seamless order process: Successful quotes automatically lead to orders that can either be rejected or handed over for procurement. Efficiency from start to finish!
Clarity through final states: Quotes now have clear, final states so you can easily see the current status at a glance.
Discounts assigned per position
Optimized notification concept for interactions on the quote. No more misunderstandings!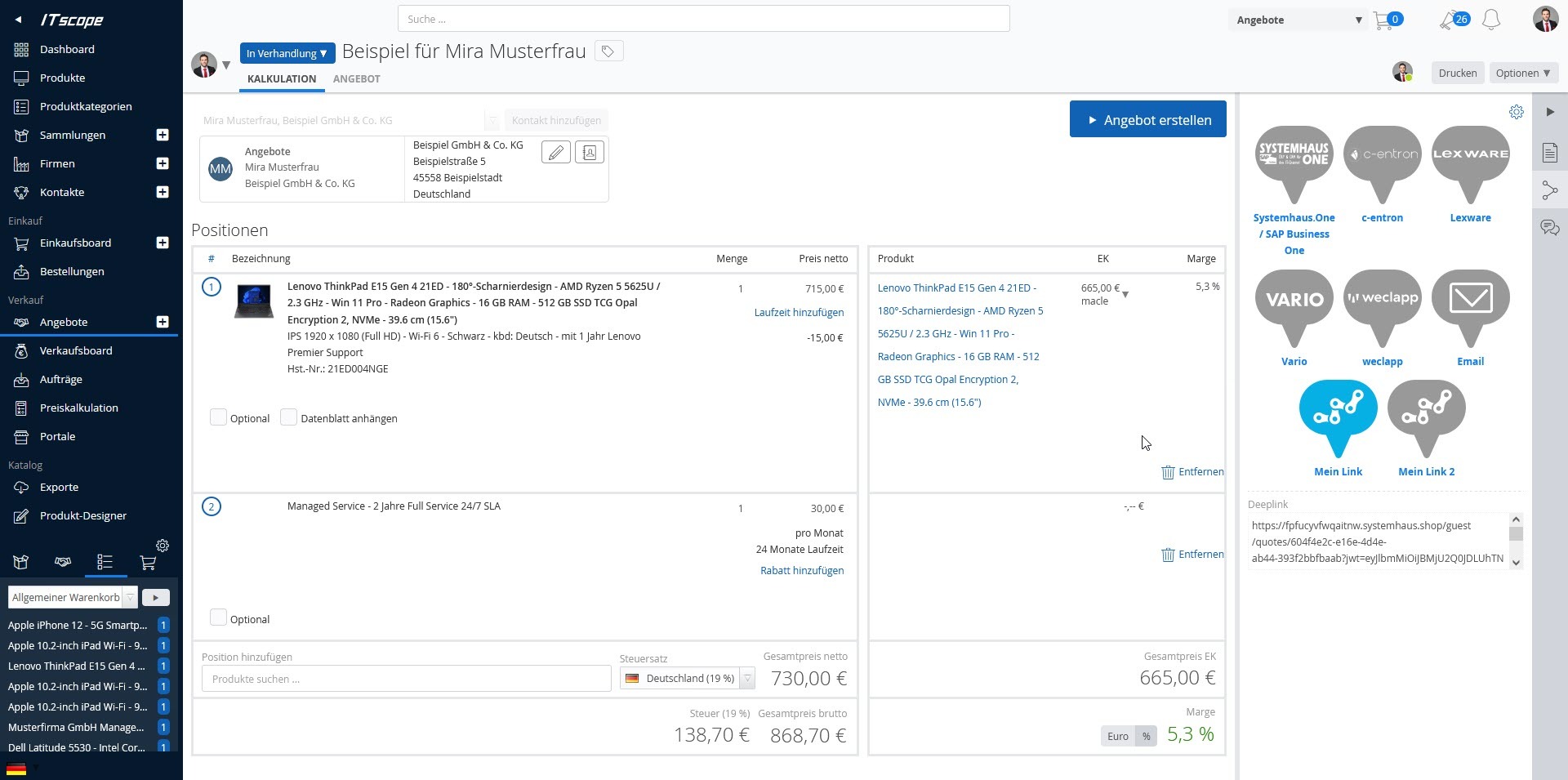 Perspective of the quote creator
Experience the exciting new features of our quote function in action in our video:
Activate and get started with the quote function
Since the feature is still in development, you can temporarily activate the new quote function in the test lab and introduce it to your customers. You can find the test lab in your profile section at the top right as a logged-in user on the ITscope platform.
Old quotes will still remain and be accessible to your customers. After activation, quotes with the new functionality will be created and sent.
Do you have any questions about the new feature or would you like to provide feedback? Simply reach out to us directly. Until then, we wish you great success with your new quotes!