Twenty years ago, three friends forged the business plan for ITscope during the summer of the century at the local swimming pool. Today, this procurement and sales platform has become an integral part of the IT and telecommunications industry. To celebrate our 20th anniversary, we are hosting a commemorative trade fair on October 12th in Karlsruhe, and we cordially invite our business partners, customers, and interested individuals to join us.
Keynotess and presentations - glimpses into the future of the ICT industry
The exclusive trade fair promises a diverse and exciting program for its guests. Attendees will have the opportunity to listen to numerous presentations from leading experts in the field. Philip Semmelroth will deliver a keynote speech (in German) on "Revenue comes from implementation". Additionally, speakers from 1WorldSync, Gigaset, and Digital Data Communications will provide insights into their strategies (also in German, only 1WorldSync's presentation is held in English). The ITscope team will also reflect on 20 years of software development in the IT and telecommunications industry, sharing valuable experiences regarding the company's realignment and discussing the digital transformation of the sector.

Historic slaughterhouse site - A place of history and innovation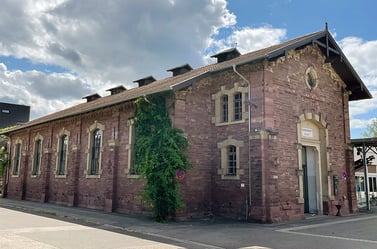 The event will take place at the impressive grounds of the old slaughterhouse in Karlsruhe. This historic area is located right next to ITscope's headquarters on Durlacher Allee, creating the perfect backdrop for the 20th anniversary celebration. Known as the "Kreativpark Alter Schlachthof", this complex is home to numerous startups and media professionals, representing progress, sustainability, and continuous development. After the trade fair in the "Fleischmarkthalle", guests will enjoy a dinner at the aurum event location. In the evening, DJ Alexander May and the ITscope team will turn the location into a vibrant party venue.

Exhibitors and partners - together towards the future
The ITscope anniversary trade fair will be enriched by a selection of renowned exhibitors. Manufacturers, distributors, and other partners will showcase their latest innovations and solutions. Among others, cloud ERP provider weclapp as well as neumeier AG with the industry solution Systemhaus.One, content provider Icecat, industry giants such as APC by Schneider Electric and Norton as well as special distributor MRM will be present. Visitors will have the opportunity to gather information and connect directly with these providers. The event also offers various networking opportunities to establish valuable contacts and deepen existing business relationships. "I am convinced that with the selected sponsors, we will present a great mix for our guests. The added value of these partners will be noticeable in the networking sessions, presentations, and of course, at the party," says Oliver Gorges, Head of Channel Development.
20 years of ITscope - a success story
Since its founding 20 years ago, ITscope has evolved into an indispensable platform for countless system houses. With an impressive range of 7 million products offered by over 400 distributors, and a loyal customer base of over 7,800 active users, ITscope has established itself as a key player in the IT and telecommunications industry - not only for comparison and procurement but also for the distribution of IT and office products. "While we will certainly celebrate our achievements at the event, we also want to take a glimpse into the future of the channel and continue our success story with partners and customers," says CEO Benjamin Mund. The ITscope team is looking forward to an unforgettable event and to celebrating extensively with all attendees.
For more details and to register, please visit our website:
About ITscope
ITscope brings together all business models of the IT and telecommunications industry on one platform, offering support to system houses, resellers, distributors, and manufacturers in digitizing their business processes. Since its establishment in 2003, ITscope GmbH, based in Karlsruhe, has evolved from a price comparison tool to one of the leading platforms for digital sales and e-procurement. With ITscope, system houses can create individual B2B online shops for their business customers while seamlessly procuring through EDI. Distributors and manufacturers also greatly simplify their request, sales, and fulfillment processes on ITscope.
Press contact
Sylvia Schreiber
Durlacher Allee 73
76131 Karlsruhe
Tel.: +49 721 62 73 76 – 29
presse@itscope.com
www.itscope.com